Tim
Managing Director
Mastermind behind solutionsPro is our Director, Tim Teasel. Tim grew up in the family retail business and went on to have a successful career in IT. Combining his knowledge and passion for the retail and technology industries, Tim launched the first website in 2007 - and hasn't stopped since!
Hidden Superpower: Tim has a hidden talent for Fencing, representing the country when he was younger.
Mark
Head of Design & Business Services
Mark has been part of the solutionsPro family for over 7 years, with the business growing year on year, Mark with his wealth of entrepreneur experience was perfect to become Head of Business. Driving new ideas and putting his creative hat on to keep expanding our services is Mark's speciality.
Fun Fact: Mark is also a talented chef, winning awards for his Funky Lunch Cookbook – helping encourage healthy eating for kids.
Sara
Office Manager
The queen bee of the office, Sara has been by Tim's side since the business started in 2007. With many years working in the industry, Sara is full of knowledge and loves a good chat with our customers. She uses her organisation skills and great memory for detail to keep us all in check at solutionsPro HQ.
Favourite Tipple: Sara loves to sample different Botanical Gins – from Sicilian Lemon to Lavender, our girl has tried them all!
Cara
Marketing Manager
Cara has over 10 years' experience working in International Marketing, working for global retail brands. Since joining us in 2016, Cara has been sharing her passion for social media and marketing ideas. She regularly attends events and guest speaks at industry meetings, so grab her for a chat.
Fun Fact: Cara loves jetting off around the world and has explored 38 countries so far including Peru, Vietnam, New Zealand and Fiji.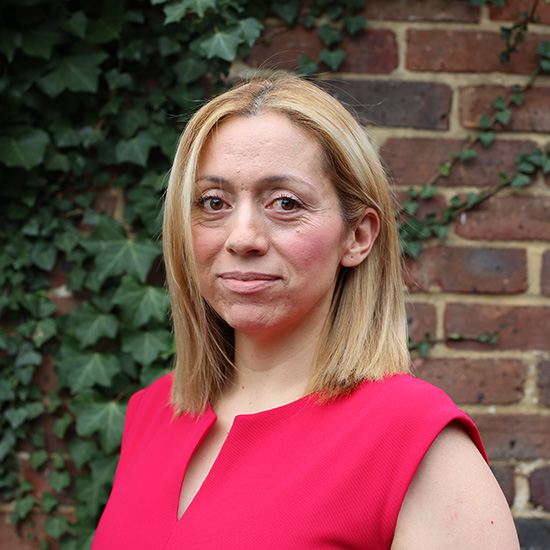 Maria
SEO Manager
Our SEO Manager Maria is passionate about all things SEO! Working in the online industry for over 13 years, she has seen SEO evolve over the years and loves keeping track of all the new ideas. She uses her technical SEO expertise and flair for business strategy to offer a dedicated SEO service for our customers.
Favourite Flower: Dahlia Pinnata is Maria's favourite flower - Maria grew up in Mexico, and Dahlia reminds her of happy memories.
Julie
Accounts Manager
Julie is our Accounts Manager, bringing a wealth of experience to the office since 2012. With her brilliant spreadsheet skills and head for numbers, Julie expertly crunches the numbers (and fruit) all day. She is the main point of contact for all our customers to sort the important day-to-day business runnings.
Hidden Superpower: Julie shows off her karaoke skills when her favourite songs come on at the pub!
Jorian
Systems Manager
Jorian has been with solutionsPro for over 7 years, learning all the ins and outs of the system from Tim. A genius with a computer and winner of the fastest typer in the office, Jorian looks after the technical systems behind the scenes that help all our sites run smoothly.
Fun Fact: With a need for speed, Jorian loves classic racing cars and enjoys zooming round Goodwood Race Track at weekends.
David
Software Developer
David has valuable experience with software development, working for many years in IT Development for a leading bank. He works closely with Tim to develop new and exciting features for our solutionsPro system; with a methodical mind David comes up with some terrific ideas.
Hidden Superpower: David is legendary for making a top notch cuppa tea, if you visit solutionsPro HQ you may be lucky to try one!
Tomas
Senior Designer
Our talented designer Tomas has been part of the team for 5 years and works closely with Mark to build our new customer websites. Tomas loves staying ahead of the game, using trendy colour palettes and fancy new layouts to keep every website looking fabulous.
Fun Fact: Outside of work, Tomas is a talented Music Producer and knows how to spin a good tune or two.
James
Support Team Leader
James leads our Support Team, helping answer any queries that our lovely customers have. Whether they want a hand loading some new products or have accidently pressed delete on an email, James knows the solutionsPro system inside out.
Hidden Superpower: James may not look like Mr Muscles, but was actually crowned East Preston Tug of War Winner of 2019.
Bill
Support
Since Bill joined the team in 2017, his passion for digital photography and design has shone through. From special banners to redesigning websites with a sparkly new look, Bill makes all our customers laugh with his charm along the way.
Favourite Tipple: Bill loves a drink with a 'delicate floral bouquet' – a big glass of Sauvignon Blanc will do nicely!